Rosemary Clooney: time doesn't go by…
First time I heard Hugh 'Peanuts' Whalum was a year ago, autumn 2006. I already shared with you what I felt when I first heard him sing: 'I'll Close My Eyes' (When I heard Hugh "Peanuts" Whalum, I closed my eyes…), and I mentioned several other (mostly jazz) singers I use to listen to. Among them are Dinah Washington, ...
More
Dianne Reeves: Good vibes, and Good work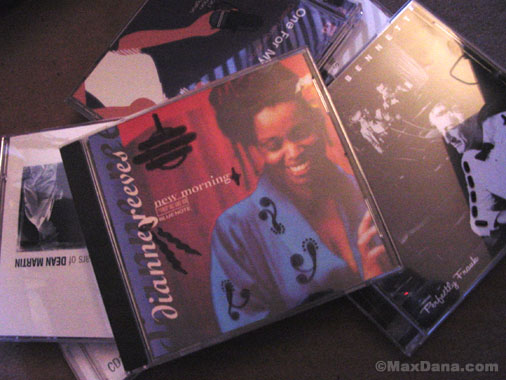 Working hard on my next exhibition (a few more days left before the big night), I needed to take a break and listen to good music, the kind that really brings your spirit somewhere else during busy days. So two days ago, while I was looking at this huge pile of CDs I have, to find something 'new' (actually I mean something 'else', ...
More