Imany, a beautiful voice in a beautiful body
When I first saw Imany, I thought: 'What a beautiful woman!'. Then when I first heard her sing, I said: 'What a beautiful voice!'. A former Ford model, Nadia Mladjao, also known as Imany, is now a successful folk/soul singer born in France (her parents are both from the Comoros islands). Don't be fooled by her lovely face, ...
More
Dianne Reeves: Good vibes, and Good work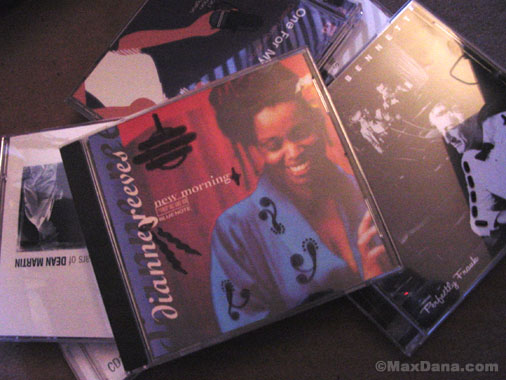 Working hard on my next exhibition (a few more days left before the big night), I needed to take a break and listen to good music, the kind that really brings your spirit somewhere else during busy days. So two days ago, while I was looking at this huge pile of CDs I have, to find something 'new' (actually I mean something 'else', ...
More